Oklahoma Commercial Golf Green Installation
Oklahoma putting greens for commercial installation is growing in popularity with each passing day. However, it is not always convenient to have them as a result of their need for continuous maintenance. At SYNLawn, we go beyond the limits of artificial grass and manufacture our revolutionary products into the highest quality golf greens Oklahoma has ever known.
Oklahoma golf turf from SYNLawn does not require any of the traditional maintenance that you can expect from regular grass. This means no more mowing, pulling weeds, hiring landscape crews, and more. Save time and money on maintenance today by making the switch to our products.
SYNLawn putting greens are the most authentic performing golf greens in the industry. They range from simple practice greens to more elaborate putting greens featuring fringe, fairway, and rough surfaces. Improve your golf game without leaving home. Perfect for your office, outdoor mall, dream course, and more. SYNLawn also provides portable indoor putting greens, fun for golfers of all ages and skill levels.
Whether you are designing a private putting green or a public course for guests to play 18-holes with their closest friends, SYNLawn golf greens offer professional-grade quality and performance for highly affordable prices. Indoor or outdoor our golf greens offer a new level of luxury to any living space. Commercial artificial grass can include many other features, such as undulations, hills, and more to increase your challenge and make you feel right at home, the same way that your favorite courses do.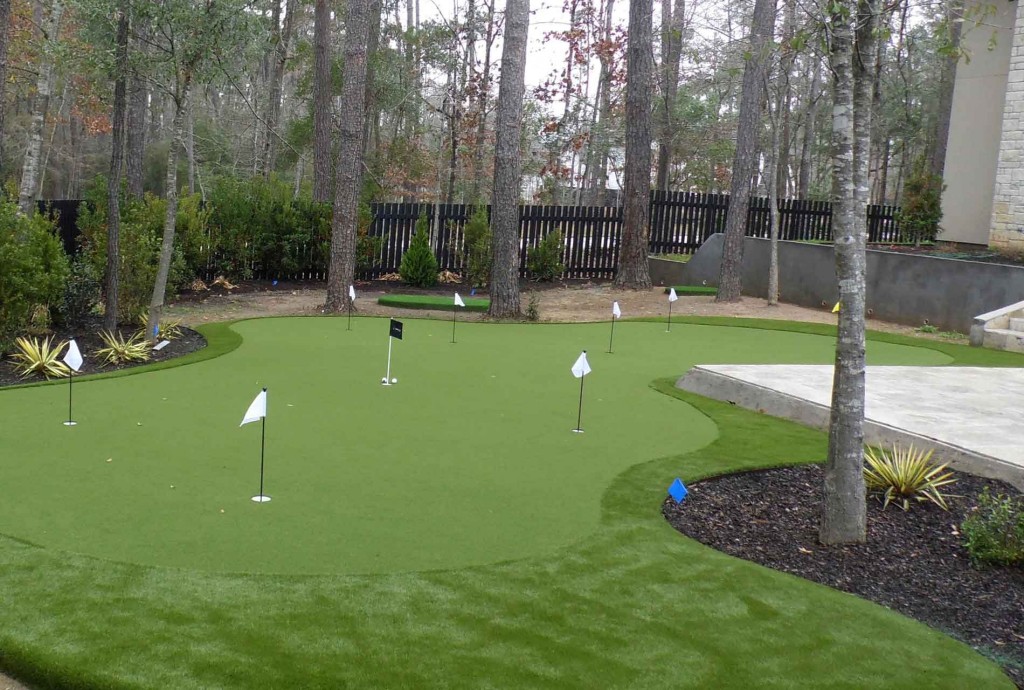 SYNLawn putting greens offer unique features such as:
Realistic putt with true ball roll and natural slow-down characteristics
Nylon Fibers provide year-round weather resistance, long-lasting durability, and vibrancy
Fairway, fringe, and rough surfaces
UV protection to prevent color fading
Custom designs available for all skill levels, budgets, and indoor/outdoor spaces
Portable putting green options
PGA Golf Greens Designed with Dave Pelz
Oklahoma golf turf offers PGA-Caliber quality and performance, and this is made possible thanks to our partnership with Dave Pelz. SYNLawn collaborated with Dave Pelz, a world-renowned professional golf teacher, to create the industry's most realistic-looking, pro-grade synthetic grass-putting greens. Our primary goals in manufacturing our golf greens were to produce the greatest quality, most realistic behaviors, and fully customizable grass golf greens that could be repurposed for any project in any space.
SYNLawn Oklahoma golf grass includes additional benefits, such as:
Zero maintenance cost
Durable and weather-resistant
The most realistic performance available on the market
Designed to disburse and absorb energy like real golf greens
Custom designs for all skill levels, budgets, and spaces
Fairway, rough, and fringe surfaces
Made with durable and UV resistant materials
Quick assembly, non-skid portable putting greens available in many sizes
Tee Strike offers a 1" thick surface allowing the use of real golf tees
Created by certified professionals with a dedication and passion for golf
Made in the USA
Environmentally friendly
Low maintenance
Recyclable
Custom designs
LED cup lights and more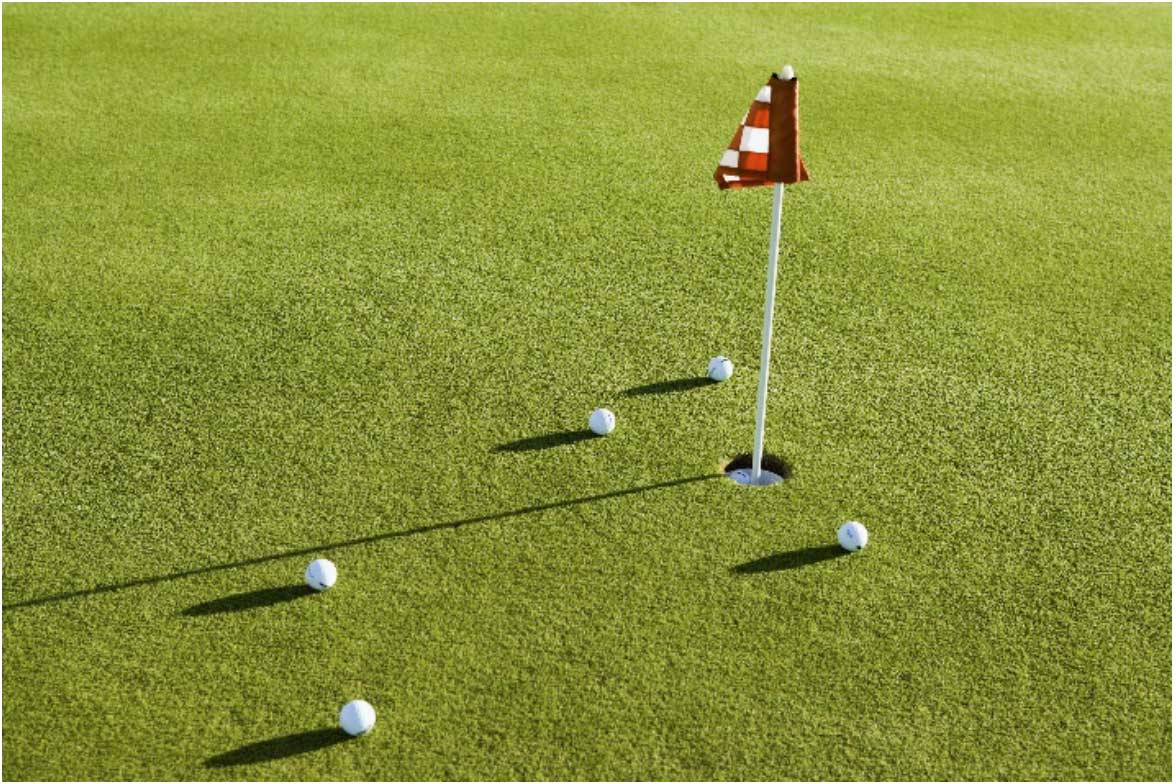 Eco-Friendly Meets High Performance
At SYNLawn Oklahoma, we are dedicated to manufacturing environmentally responsible grass alternatives. We work closely with US soy farmers so that we can locally source sugar cane, soybean oil, and more to significantly reduce petroleum from our products. With the use of these materials, we can manufacture products that are strong enough to stand swing after swing, resulting in a more polished golf game!
Oklahoma commercial golf greens conserve thousands of gallons of water, reduce carbon emissions, and prevent further impact on local landfills. In addition, because our products are recyclable, they can be repurposed for future projects as well as become new SYNLawn products in the future!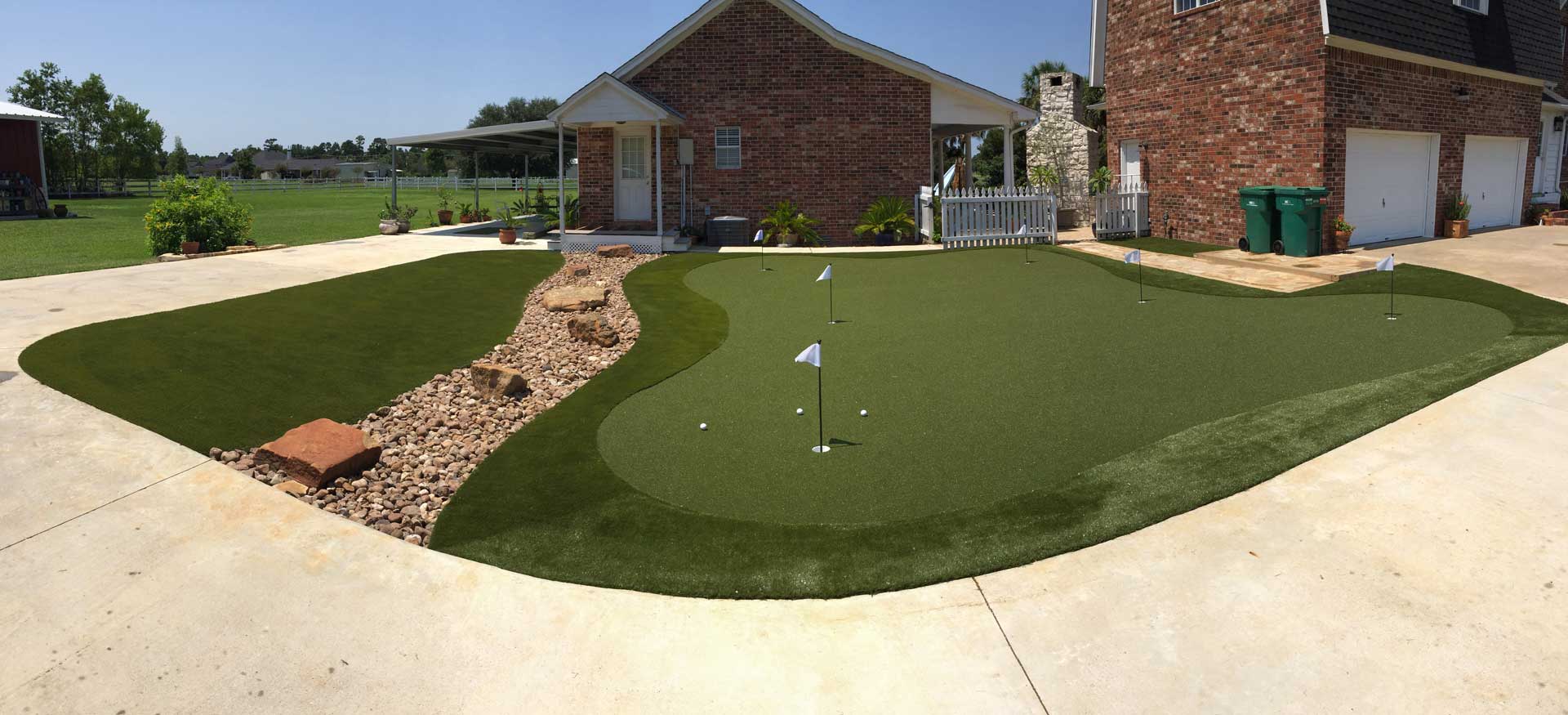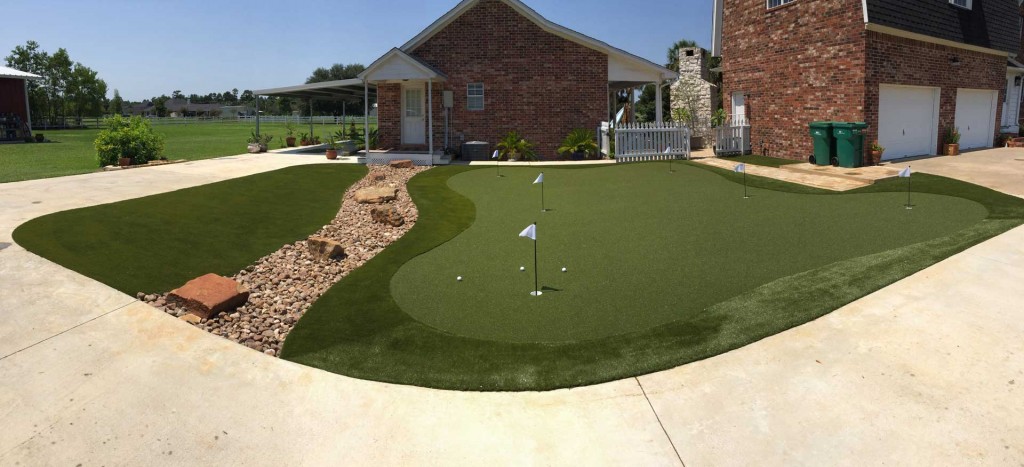 Schedule a Free Consultation Today!
Take your golf game to the next level! Gain access to your dream course today when you recruit SYNLawn to help you bring your commercial golf course to life. We work closely with architects, landscape architects, landscape designers, general contractors, sports facilities, and more to create safer cleaner, greener, and the most technologically advanced golf greens Oklahoma has to offer.
For more information about our state-of-the-art golf greens and how they can benefit your commercial property, contact us today to schedule a complimentary consultation or a lunch and learn today!