Oklahoma City, OK Artificial Grass
Beautiful artificial grass for residential putting greens and playgrounds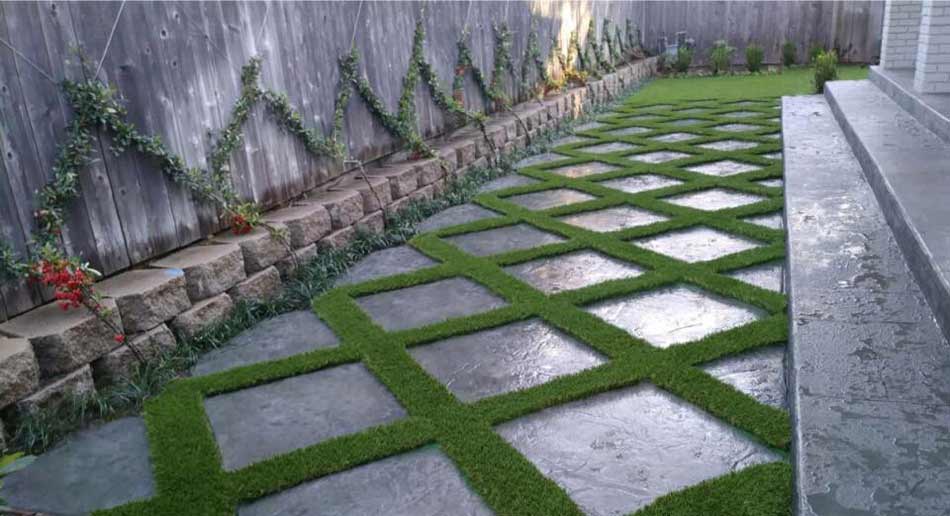 Oklahoma City residents are proud to call their land home because of its rich culture. Everywhere you turn, you can find trending arts, food, and music. SYNLawn Oklahoma is a part of this culture and is a strong advocate for encouraging a more sustainable lifestyle. As a growing home and garden staple in Oklahoma City, the artificial grass our company provides is a sustainable product that is durable enough to withstand years of use. Local residents are installing it in all types of applications including:
Landscapes
Dog kennels
Sports fields
Backyards
Since the metropolitan city is in the beltline for tornadoes that commonly occur in the Midwest, Oklahoma sees more than its fair share of drought and damaging storms. It's important to have landscaping materials that can endure the elements and won't displace from flood-like conditions. SYNLawn has a precise installation process to ensure that the fast-draining artificial turf will stay in place in high traffic places. This makes SYNLawn's synthetic grass products a perfect match for playgrounds, dog runs, backyard putting greens, and more.
The growth and acceptance of artificial grass in Oklahoma City can be summed up in two words: convenience and sustainability. It is so easy to maintain and allows local residents to go out on the town and enjoy all the city has to offer. Just rinse or brush the surface once a week to keep it debris-free. Since our turf has UV-protected fibers that fight against color fading, it will stay green for the life of the product.
SYNLawn is known globally for their innovation and dedication to sustainable manufacturing. Each of our synthetic grass products is 100-percent recyclable and features bioengineered product technology. Our EnviroLoc™ turf backings are made from ethically-grown renewable soybeans. Our company has even begun using Brazilian sugar cane for additional eco-friendly options. Every product we carry at our Oklahoma showroom is made in the USA.
When you get tired of the weekly maintenance of traditional sod, contact SYNLawn for an artificial grass design consultation in Oklahoma City, OK. Our experts live locally and understand the landscaping challenges you face. Schedule your in-home consultation by giving us a call at 405-644-5800 or providing your contact details online!