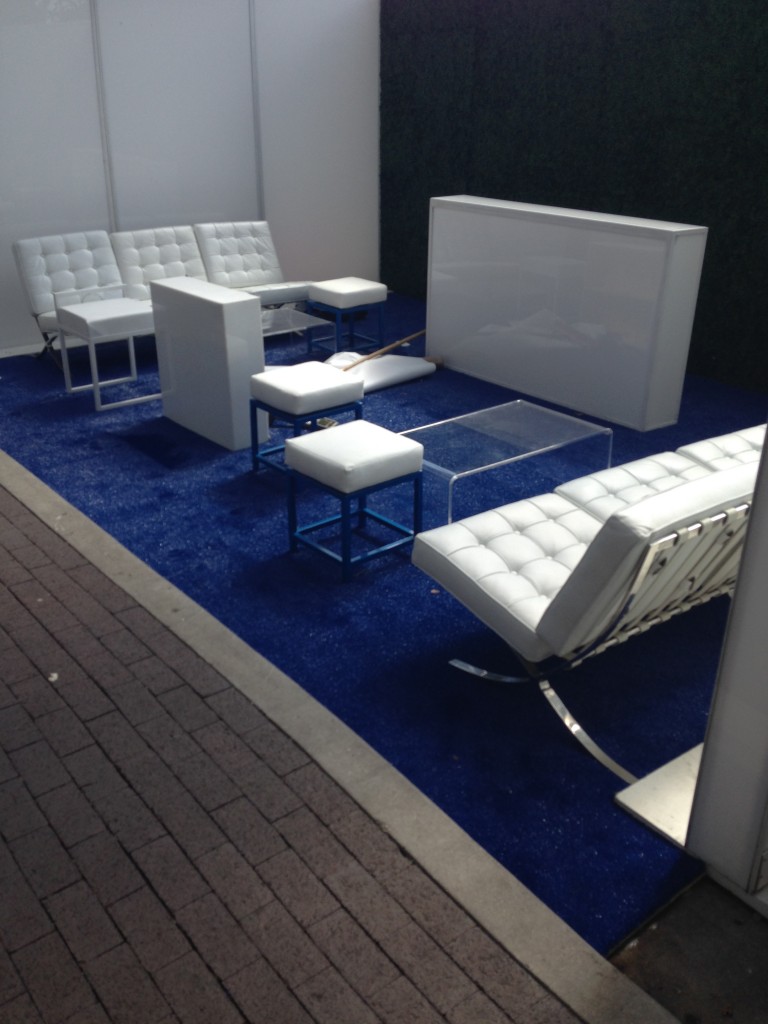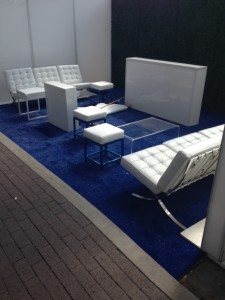 Company culture has become more fun with artificial grass! For years, landscaping architects have been telling commercial property managers to use synthetic landscaping turf for water conservation and lush green aesthetics, but now companies throughout North America are bringing the fake grass indoors.
Traditionally indoor grass is usually only seen in the form of indoor putting greens, but today there are so many more unique office uses for artificial grass! Many interior designers have been using SYNLawn Oklahoma products as a plush look for wall art, floor rugs, table runners, and custom event flooring. The beautiful grass-like strands come in so many different colors and pile heights that it is sure to create an amazing focal point for every office.
Here you'll see it used in conjunction with a company's logo for a sure to impress front desk wall feature. SYNLawn Oklahoma's designers can use two or more tones of fake grass to help put the focus on your logo. Consider this great application if you own an indoor sports facility, fitness gym or golf-oriented company.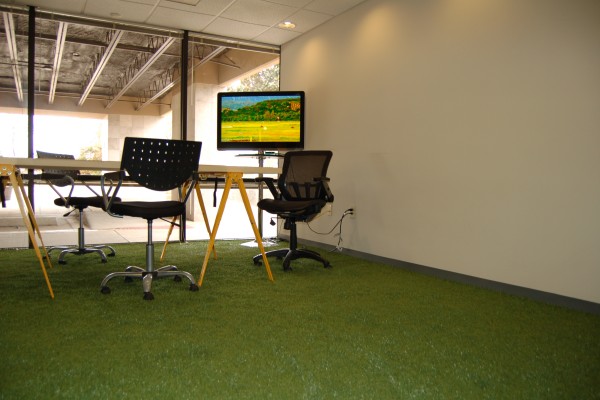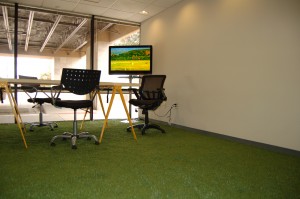 Art galleries and interior decorating studios will benefit from the unique use of synthetic turf as a table runner or concentric circle wall art. It creates an instant conversation piece and a striking yet subtle focal point.
Every marketing firm can benefit from a plush grass-like lounge or collaboration studio. You need both physical and visual stimulation to help get your creative juices flowing, and our turf products can help you! Running your bare feet through our grass blades can reignite the childlike imagination in you to help you achieve the next marketing breakthrough you need.
Don't forget the rooftops. While this synthetic turf application is more traditional, rooftop grass is a great way to promote company camaraderie and encourage employees to congregate and get to know each other both indoors and outdoors. It's a great option for a break area or even outdoor meetings!
Want the plush look but don't know how it will fit in to your office space? Let us handle that for you. You can get a free design consultation with our designers.
SYNLawn Oklahoma offers 40 different types of synthetic grass for your office. We know you will love our fake grass options for both commercial landscaping and interior designer purposes. Make a fashion-forward company culture decision with our unique office uses. Schedule a free design consultation today!