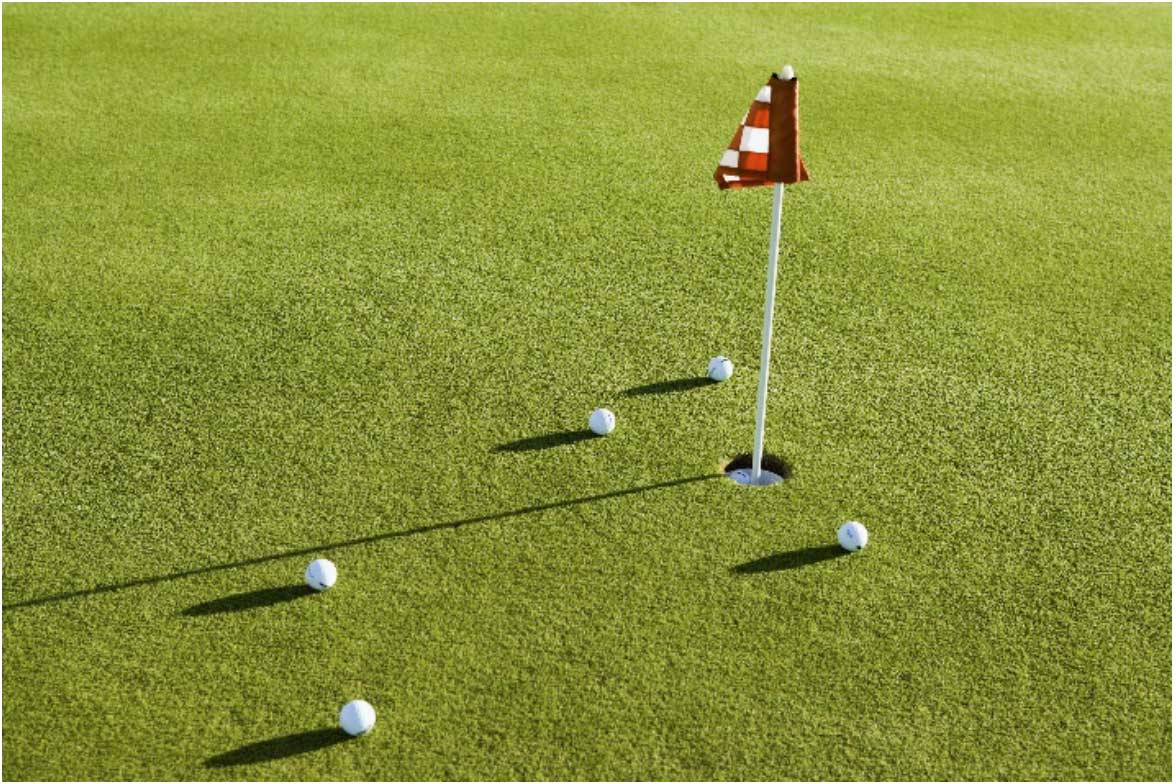 If you've been considering backyard putting greens, there's no better time to install them than in the spring. Start working on your golf game on your time when you see fit. At SYNLawn Oklahoma we proudly provide all your artificial turf OKC needs, including custom putting green turf.
Our putting green turf is custom designed to every client's wants! If you're serious about your golf game, you will want the best practice opportunity possible, in this case installing a putting green in your backyard does just that.

Our Putting Greens Give You the Best Area to Practice All Year Long
Maintaining your golf game all year long can be challenging. From the colder temperatures to the golf course being closed during the winter months, it can feel like the only time you can play golf is during the spring or summer. What better way practice all year long than by installing a backyard putting green?

Take as much time as you need:
Make sure you get as much time as you need to perfect your put or chip. With a putting green in your backyard you can practice long into the evening.

SYNLawn Oklahoma City Putting Green Durability:
We provide the highest quality synthetic turf for your landscaping needs. Feel free to practice the same shot over and over with no strain on the grass.

Convenience of a Backyard Putting Green:
After a stressful day you can walk right out to your backyard and begin to unwind with your chipping or putting game. Forget about having to drive to the golf course every time you want to work on your game. Instead, invite friends over to your place for practice. Start working on your short game before the golf courses have even opened for the season.
Improve Your Game:
When golfing, your short game can make or break your score. The best way to help lower your score is to focus your practicing on your putting and chipping. When working on your short game, the type of surface you practice on is just as important as how often you practice. Our putting green turf is made of the highest quality materials that provides the most natural ball roll. With our customizable solutions we can provide numerous cups in one green to provide you with consistently challenging green. The more you practice at home, the more your short game will improve. Impress everyone at the course this summer!
Low Maintenance
One of the best features of our artificial turf is its low maintenance. Our artificial turf and putting green turf don't require any watering or mowing. This saves you time and money. Pests also avoid artificial grass, so you won't have to worry about infestations or paying for pest control when spring and summer begin. There isn't any upkeep required to maintain an artificial lawn that will stay green all year long.
As the top provider of artificial turf in Oklahoma City, we are proud to meet all your artificial turf needs. Contact us today and see why our customers love our putting greens for backyards!